We only work on hardware that is integrated with modern software and can handle high volume of traffic and doesn't break down.
We believe in quality over everything else. Our hardware, in terms of cost, is on the higher range but that's because we know that the cost of maintaining low quality hardware is always higher for our customers in the long run.
Boom Barrier
for years together
Legend
1. Road barrier 2. Mechanical selector switch 3. Photoelectric cells 4. All pole circuit breaker 5. Magnetic detector 6. Standard boom 7. Articulated boom 8. Fixed support fork 9. Mobile support fork 10. Rubber profile 11. Electronic
Note: This is an indicative drawing - a working base from which to choose the electronic components making up the installation. It does not lay down any obligations regarding the execution of the installation.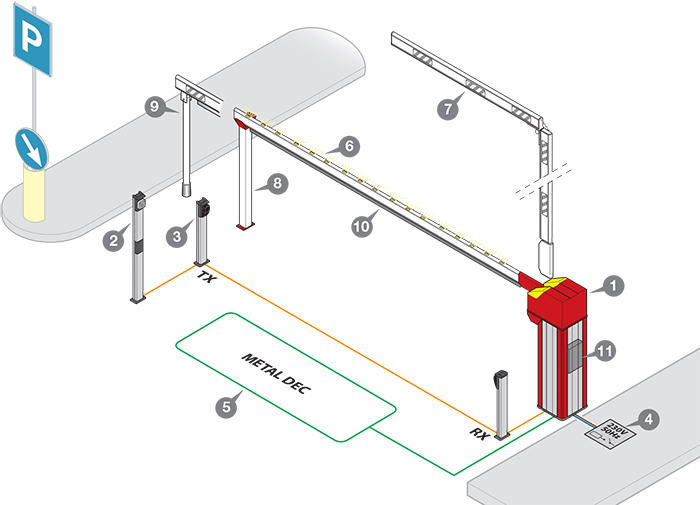 Flap Gates
for high speed
Intelligent bridge type facial recognition flap gate leads the new trend of turnstile, adopting the way of face recognition instead of traditional swiping-card and fingerprint recognition. The housing cabinet is transparent and bright, simple and elegant. It is durable - as it is made of stainless steel. Mechanism modules have brushless DC motors and precise positioning encoder to make sure the swing gate can rotate - is quick, accurate, stable, and quiet - with low-power consumption, energy conservation, and environment protection.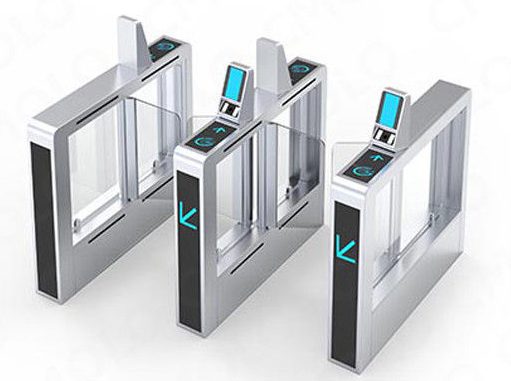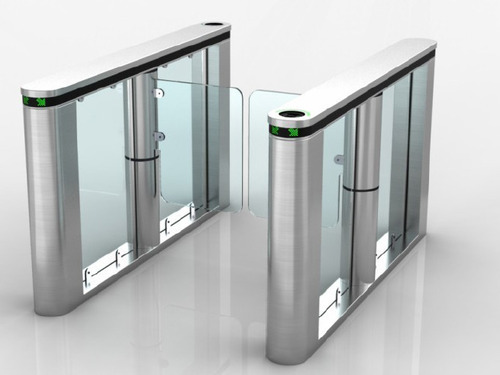 Turnstiles
for pedestrian movement
Pedestrian control tripod turnstile can be easily integrated with other read/write devices and systems. It can fulfill functions like entrance control, time attendance, pedestrian volume control, etc. It is widely used in stadiums, apartments, gyms, museums, stations, libraries, factories, etc.